To add the card to your digital wallet, please follow the steps below:
If you have the DSK Smart mobile application installed on your smartphone, but you have already started adding the card directly through your digital wallet, first you have to delete it from your digital wallet, and then add it through DSK Smart through the instruction depending on the operating system you are using: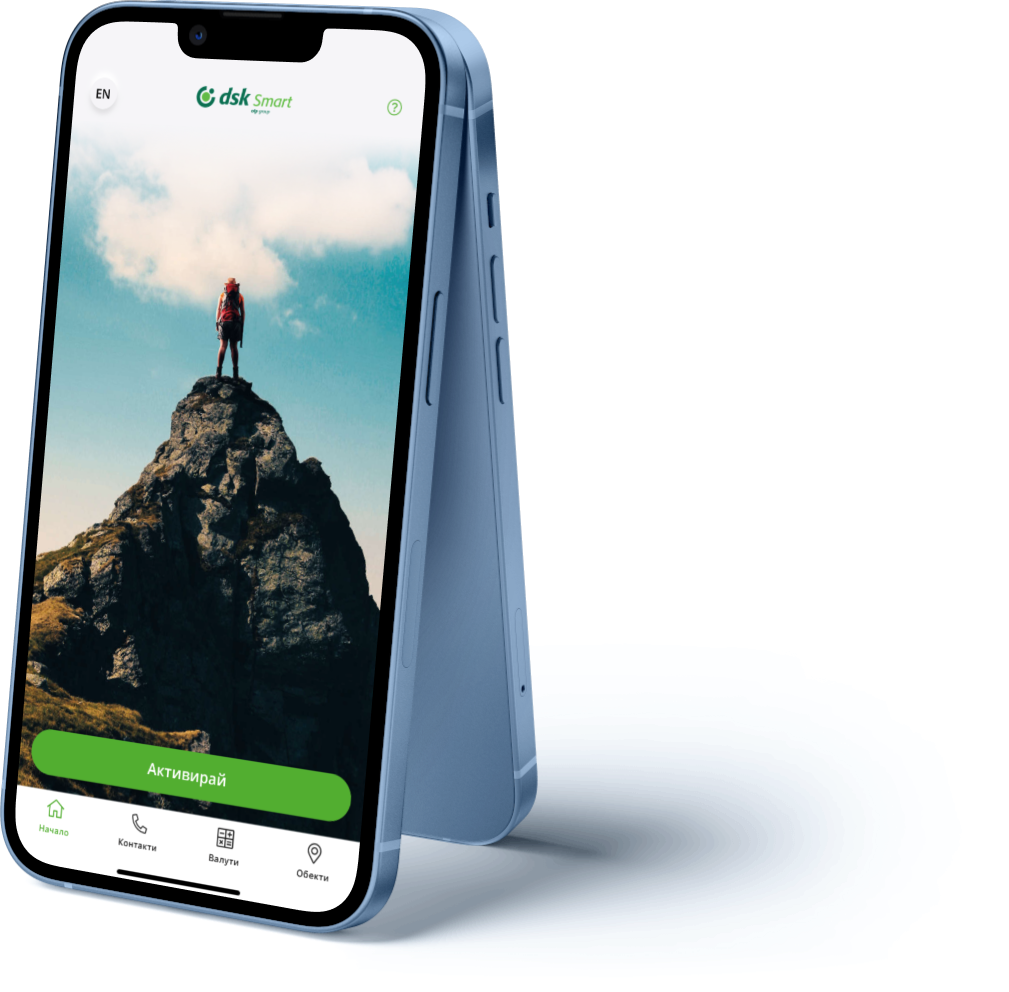 If you don't have the DSK Smart mobile app installed, make a transaction with the card you want to add so we can identify you. The amount of the transaction is 0.02 BGN, and will be automatically refunded to your account.
The service will be activated within 2 hours after a successful transaction when the transaction is completed between 8:00 and 15:00 on business days and on the next business day for a transaction, performed outside the specified period.
Follow the same steps if you want to add your card to your watch or if you are a business card holder.
Verify your card