19.04.2021
The OneTree initiative is launching so that we can create an interactive digital map of the trees in Sofia
In 2021 we also implemented two great projects together with our partners from Mastercard. The first initiative was the OneTree project whose goal was to create a digital map of the city's woody vegetation. The project was aimed to engage volunteers and specialists in crowdsourcing so that together they could map out and collect information about the trees of Sofia. This is how a digital database of long-lasting vegetation was created in the platform ednodarvo.io. Such a database, which many major cities around the world work with, will help raise awareness and better the care of urban trees.
Each tree is valuable and should be located and placed on the map. With this mission in mind we started a series of events in different parts of Sofia that helped the creation of a digital map of the trees of Sofia on ednodarvo.io.
ЗDuring the period of a month and a half more than 400 volunteers took part in the initiative and over 12,000 trees were located in Sofia and placed on the digital map.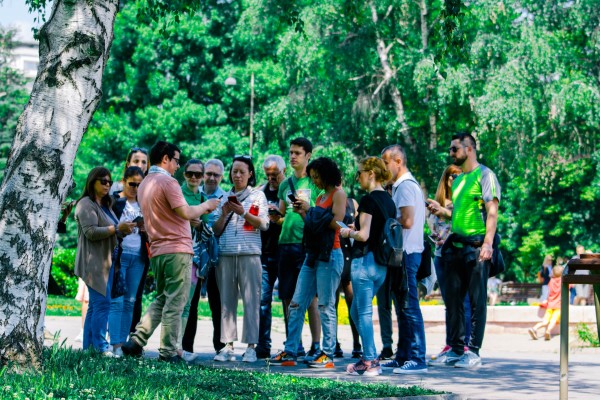 Get in touch with PR and communication team