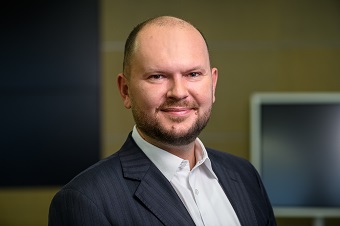 Petko Rangelov
Head of Digital and Technologies Division
Petko Rangelov is Head of Digital and Technology at DSK Bank. Together with his team, he works towards the Bank's accelerated digital transformation. Mr. Rangelov is a world-class expert in the field of digital transformation and information technology.
In October 2021, he joined DSK Bank's management team after 14 years in the global consulting company McKinsey, where he was last responsible for the company's digital banking practice in the Middle East. During his career at McKinsey, he has been in charge of major digital transformations for global financial institutions in Europe, the Middle East and Asia. He graduated from HEC Paris and London Business School.
*At present, Mr. Rangelov is not a member of DSK Bank's Management Board, but he is part of the Bank's management in his capacity as Head of Digital and Technology.