Everybody looks for employees, we look for people
DSK Bank is on the market for above 70 years and one of out principles is never to live in the past, but always to look towards the future and the exciting opportunities it brings.
Exactly due to this, every day in DSK Bank we work with a sense of purpose to build the №1 Digital Bank in Bulgaria – convenient, accessible and loved by users.
"If you are excited about the unique opportunity to change how the banking industry operates in Bulgaria and want to have a big impact on improving lives of millions citizens, join our DSK Next journey. You will be able to take the work in directions that the team chooses, you will be working on the most advanced technology, you will change lives to the better. Maybe even your own"
We service above
2,6 million
clients
Highest rated banking
Merger in 2020
Every day we service
30 000
Clients in our branch network
2 million active cards
Every 3rd consumer loan
At DSK Bank there are
5 000
employees
OTP is present in 11 countries with a total of
37 500
employees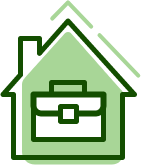 Flexible way of working
The choice is yours. We offer flexible way of working
Flexible working hours in the Central Offices in Varna and Sofia
Option for remote work, hybrid model of work from home and office
Modern workspaces, intentionally designed to facilitate cross-functional work
Additional paid leave when you spend the available one.

Digital technologies
Your ideas matter: we give room for digital innovations
Ambitious projects reaching up to 2.6 million clients
Digital hub – an agile and modern IT company within the company
Contribution to large scale tech projects at group level
Integration of a modern new banking platform with latest technology

Health and well-being
With us you are a human - we help you achieve a good work-life balance
Meeting etiquette for short meetings and respect for the turn-off time
Wellness Program for emotional and health support, sports card at preferential rate
Food Vouchers covering commodities at maximum level and numerous discounts for our staff
Attractive conditions for credit products and banking services for our staff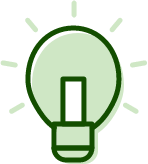 Learning and development
You develop: We stimulate your professional and personal development
Leadership Program for true leaders' development
Our own DSK Digital Academy focused on upgrading knowledge in the field of IT, Digitalization and Data
Specially designed process for introducing new employees so that they integrate successfully

Culture
At DSK Bank, culture develops in parallel with business and we build it together every day
Own value model, based on responsibility, client focus, commitment and teamwork
Vision for serving internal and external clients for excellent performance
Agile mindset, ways of working to boost efficiency and engagement
Opportunities for volunteering and participation in our Corporate Social Responsibility
"Not everyone who works in a bank wears a suit, or works from 9.00 am to 05.00 pm"
Meet some of our ambassadors of change: