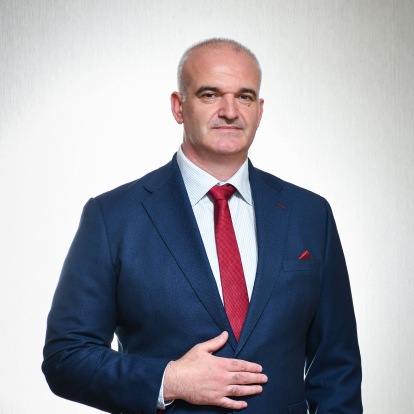 Dimitar Dilov
Management Board member and Executive Director
Dimitar Dilov has more than 20 years of international experience in the banking sector, and for the last 5 years has held the position of Executive Director and member of the Management Board, responsible for the Risk Management Function in one of the leading banking groups in Eastern Europe.

His career as a Risk Manager passed through various banks of the Raiffeisen Bank International group in Bulgaria, Austria, Kosovo, and Serbia. He was responsible for risk management in the respective banks, leasing companies, and pension and investment funds there. Dimitar Dilov holds a Master's degree in Banking Management from the Academy of Economics "D.A. Tsenov", subsequently studying Applied Mathematics at Sofia University. He holds a Master of Business Administration degree from the Business School in Cambridge, England (Cambridge Judge Business School). He has undergone numerous specializations in the field of banking, financial technology, and data science in England, Switzerland, Luxembourg, and Austria. Fluent in English, Russian, and Serbian.

In recent years, various digital risk management solutions have been developed on his initiative, using the most modern technological innovations to optimize the credit process, improve accountability, and make effective decisions.