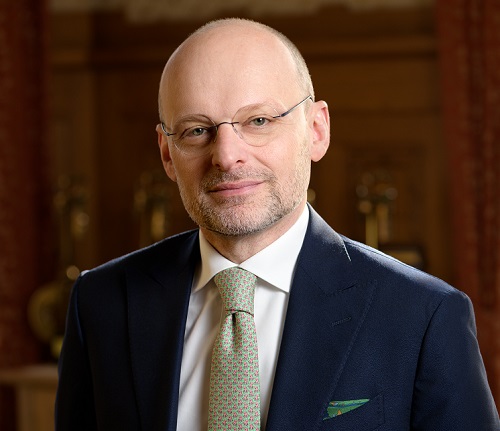 Tamas Hak-Kovacs
Chairman of the Management Board and Chief Executive Officer of DSK Bank
Mr. Tamas Hak-Kovacs is Chairman of the Management Board and Chief Executive Officer of DSK Bank, since November 2020. Previously, since 2012, he has been Chairman of the Management Board and CEO of JSC OTP Bank, the Ukrainian subsidiary of OTP. Before that Mr. Hak-Kovacs worked as Chairman and CEO of the Commerzbank subsidiary in Hungary (2000-2007).
From 2007 he led the Commerzbank subsidiary in Moscow and from 2010 headed a division of Central and Eastern Europe (CEE) Commerzbank.
Mr. Tamas Hak-Kovacs graduated from the Budapest University of Economic Sciences, MA in Finance and Accounting. He also studied at the University of Saarland, Saarbrücken, Germany, at the University of Vienna, Austria and at the International Institute for Management Development, Lausanne, Switzerland. Since 2004 he holds the Chartered Financial Analyst® designation.
In April 2023, Mr. Tamas Hak-Kovacs was elected as a member of the Executive Board of the Association of Banks in Bulgaria.