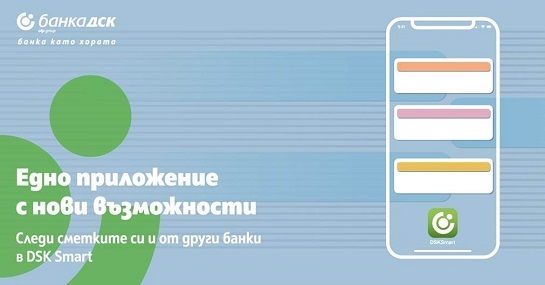 Use your accounts opened in different banks in one place
The DSK Bank customers can now monitor their current accounts from other banks and order transfers from them via DSK Smart mobile banking. To try out the latest DSK Smart service, they need to:
- Update DSK Smart mobile app;
- Activate "Accounts in other banks" from the "More" menu;
- Add and confirm their account through the internet banking of the other bank;
After that, they can see the added account in the "Accounts" menu. Current accounts from 7 Bulgarian financial institutions can be added at this moment, but it is envisaged that the list will be expanded in the future, with foreign banks including.